About ISNetworld
Contractor & Supplier Qualification and Management.
Since 2001, ISN has helped organizations proactively reduce risk by qualifying, monitoring, and analyzing contractor and supplier performance to promote safe and sustainable operations throughout the supply chain.
The ISNetworld® platform includes data-driven insights and configurable tools that help companies identify the most qualified contractor companies that meet and exceed industry, regulatory, and company-specific standards to mitigate risks associated with global operations such as supply chain continuity, regulatory compliance, cybersecurity, environmental, social and governance (ESG) challenges, and competence, skills & training conformance.

About Transparency-One
Supply Chain Mapping for Product Traceability.
When making a purchase, consumers want to know where it was made, how it was made, and its impact on people and the planet. To deliver on these expectations and secure consumer trust, modern businesses must ensure their supply chains are transparent, connected, and compliant with consumer values.

Responsible sourcing and product traceability requires collaboration with suppliers and internal teams. This includes collecting and monitoring vast amounts of data to identify risks and assess compliance. In-depth and comprehensive supply chain knowledge is crucial to ensure products are safe, sustainable, and responsibly-sourced—from raw material to finished good.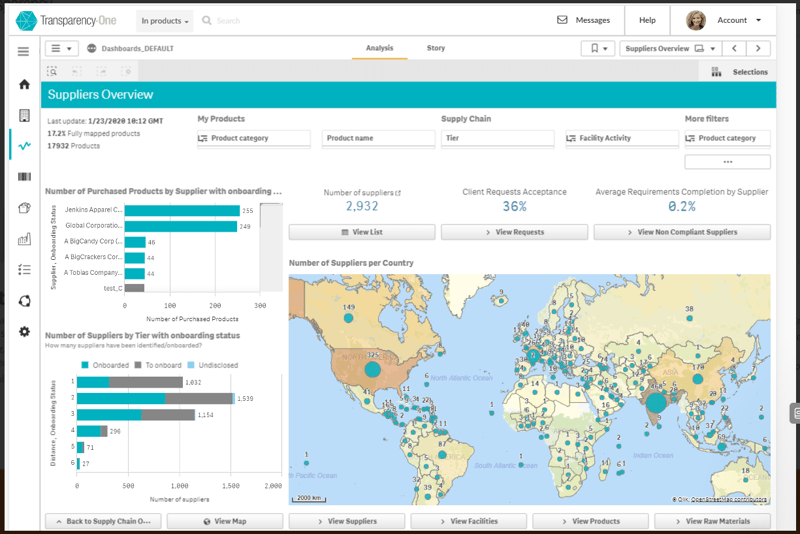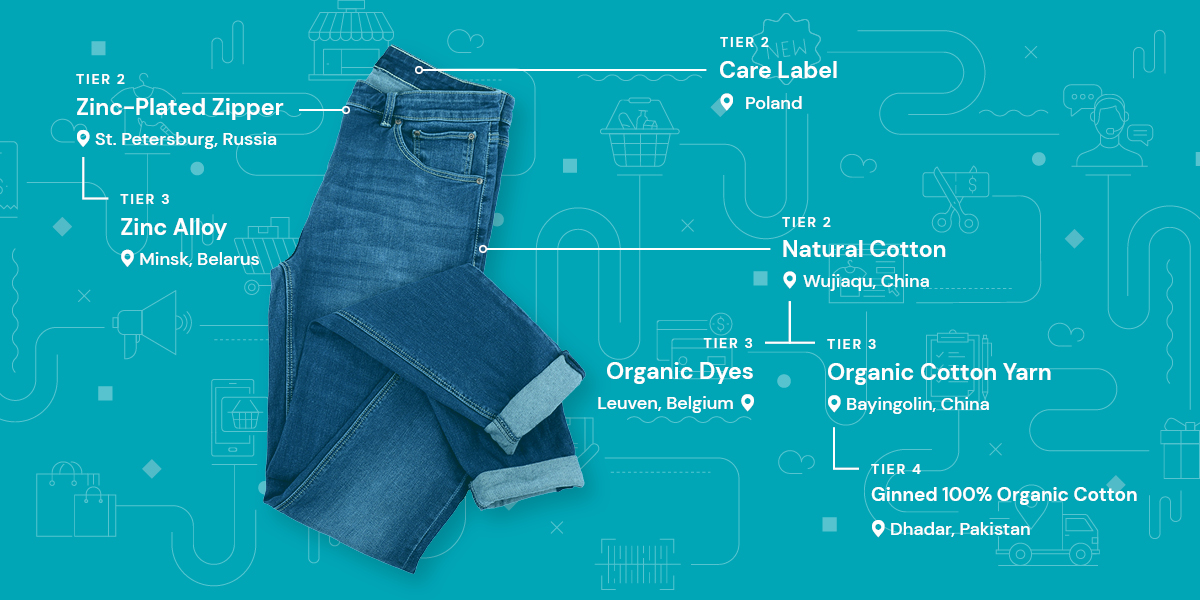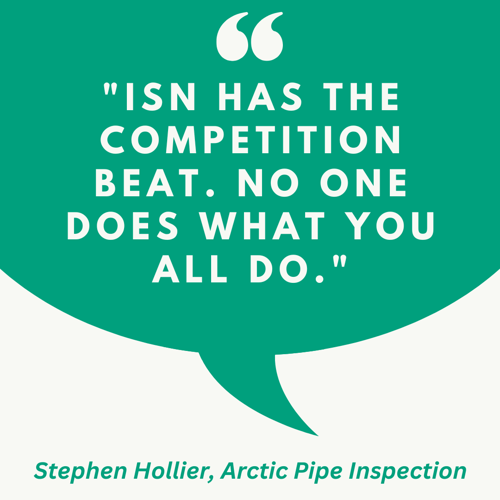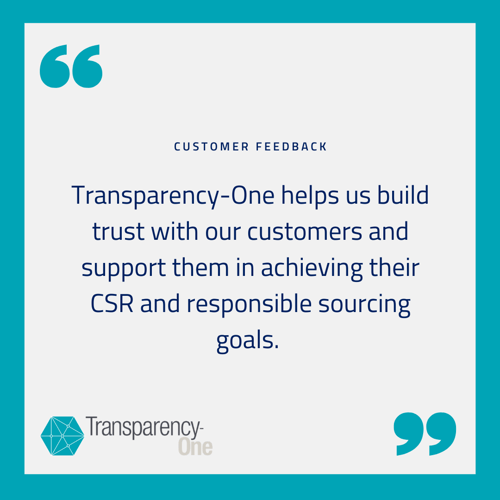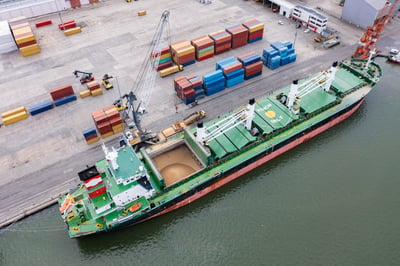 Want to learn more about Transparency-One?
Join the team for an overview of the Transparency-One platform and learn about supply-chain mapping, traceability and why it matters to so many companies.